The Simple Way to sell
We offer a quick, simple and secure way to sell your jewellery and valuables. We buy everything from diamond rings and necklaces to luxury watches, giftable pens and more.
Get A Free Quote
YOU'RE IN CONTROL: ACCEPT, REJECT, BUY BACK - IT'S ALL UP TO YOU
With Sixty Two Days you can sell your valuable items, receive your payment and then change your mind and reverse the sale at any point within your exclusive 62-day buyback window.
There are no fees, no charges and no surprises. In the meantime, your item will be safely stored and fully insured for your peace of mind...
Please note we buy in Europe only.
Sell In Three Easy Steps
Step One
Get A Quick
Quote
Upload a photo of your valuable item or describe it to us to get an initial quote for your item with no obligation to sell.
Step Two
Your Item Is
Collected
Your valuable item will be collected by FedEx courier for FREE. All collections are secure, insured and fully trackable.
Step Three
Recieve Your
Payment
Once we confirm your valuable item matches our initial quote, your funds are paid directly into your account within 24 hours.
Recent Deals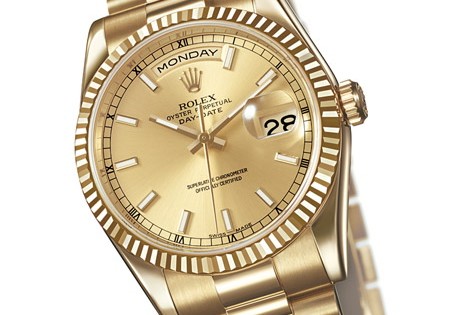 Rolex Oyster Chronometer
Well worn gold and stainless steel Rolex watch with non original diamond bezel.
More
Watch
To Buy or Not To Buy ... Electronics?
This was the question many of you asked over the last few months. Electronics have become a major trend over the last decade. Smart phones, laptops, flat screen TVs and iPods or MP3 players are now part of our daily ...
Why 62days.com does not have a gold calculator.
If you want to sell gold or sell jewellery, you'll want to know straight away how much you will get for it. But remember, the price of gold goes up and down, depending on the market. Therefore many gold selling ...
Industry Experts, Professional Know-How
Whether you want to sell jewellery or sell watches or are just seeking to generate a little extra income, then 62days can provide you with a hassle-free, secure process throughout. We give you a great way to sell your jewellery and valuables easily and safely, without the stress of other online services.
Your free online quote is produced by our in-house group of experts, who have a combined experience of over 75 years in jewellery appraisal and assessing watches and collectibles. This ensures that when you come to us to sell your jewellery online, sell diamonds or get a free valuation, our quick and easy quote is provided by industry experts with a wealth of knowledge, experience and know-how.